The check-in area is directly inside the terminal as you enter by the main departures entrance. Look for the 'departures' sign directing you to the left of the building. Go to the relevant airline check-in desk, or use the self-service kiosks in you're eligible for this service.
Check-in times can vary depending on your type of flight. Please visit our Be Prepared page for check-in times for specific airlines.
If you're flying from Southampton Airport with one of the following airlines you can check-in online. Even if you check-in online you should still arrive in good time for your flight – pay close attention to the times given by your airline for dropping bags, collecting boarding cards and arriving at the gate.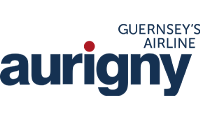 Aurigny
**Only available for passengers without hold luggage.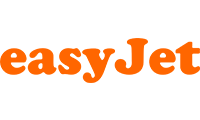 easyJet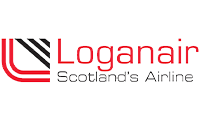 Loganair
Once you've checked in you'll pass through security before entering the departure lounge. Keep an eye on the information screens and listen out for the tannoy announcements listing flight departures, boarding times and gate numbers.
Boarding usually begins around 45 minutes before departure.
Hand Baggage
Passengers are reminded that strict security is in place at all UK airports. Please read the rules on security and hand baggage before you set off for the airport.
Baggage Allowances
Baggage allowances are determined by the airlines and will depend on a number of factors, for example; the fare paid, class, route, aircraft type, government regulations, and the airlines' own commercial and health and safety policies.
Passengers are advised to verify baggage allowances with their airline when booking their ticket to avoid confusion or complications when checking in at the airport. Airlines may allow, and set charges, for baggage not meeting the baggage allowance criteria (excess baggage).
Baggage handling and delivery is the responsibility of the airlines from the point of check-in to the point of collection. If you have left anything on your plane please contact lost property.
Some airlines subscribe to a replacement service for baggage which has been damaged in transit. For details please contact your airline directly.
Unusual Items
Please inform your airline or handling agent about any outsize or unusual items of baggage well in advance of departure.