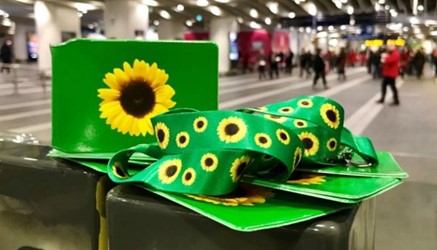 A forum to help passengers requiring assistance travel confidently through Southampton International Airport is looking for new members.
AccessSOU helps the airport to engage and consult with local disability organisations and users of its assistance service.
The second meeting of 2021 is due to take place in April in an online capacity.
The group normally meet twice a year at the airport, but this couldn't take place in 2020 due to covid-19 restrictions.
New members will have the opportunity to contribute to the airport and help it become a more accessible environment for all.
AccessSOU promotes the continuous improvement and review of services to ensure the needs of users of the assistance service is met.
Southampton International Airport is also part of several initiatives including the sunflower hidden disability lanyards to help make air travel more friendly and accessible for all passengers.
The airport can also offer passengers the opportunity to have familiarisation tours of the terminal prior to travel plans.
Gemma Forman, Terminal Operations Manager at Southampton International Airport said:
"Transiting through an airport environment can be a daunting idea for those with hidden disabilities or who require special assistance, we are looking for new ideas and support through local networks and charities and would like to invite you to have a voice on our accessibility forum 'AccessSOU'."
"This is a great opportunity for any person, charity or organisation to get involved and contribute which would benefit the airport and help us become a more accessible environment for all."
Anyone interested in joining AccessSOU can contact Gemma Forman by e-mailing gemma.forman@southamptonairport.com
More information regarding special assistance at Southampton International Airport is available at southamptonairport.com/at-the-airport/special-assistance/