Air France in cooperation with Eastern Airways will launch a new daily service to Paris Orly Airport next month.
The route will be operated by the airline's regional partner Eastern Airways with the first flight arriving in Southampton the morning of Friday 14 April.
As well as offering onward connections to a number of Air France routes including popular French cities such as Nice, Toulouse and Marseilles, Orly Airport is less than 10 miles away from the French capital with speedy train links. The airport is also ideally suited on the right side of Paris for those heading to Disneyland.
Flight times are as follows with local times:
T3 242 / AF 7742 departing 09.30 from Orly arriving 09.55 at Southampton
T3 243 / AF 7743 departing 10.35 from Southampton arriving 12.55 Orly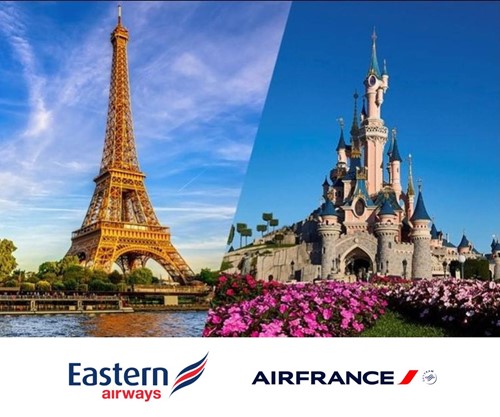 Christopher Tibbett, Group Head of Airline Relations and Marketing for Southampton Airport, said: "This is a fantastic route announcement from Air France and Eastern Airways offering a great addition to our summer schedule at Southampton in 2023, building on partner airline KLM's double-daily flights to Amsterdam.
"I'm sure a daily service to Orly, which will deliver quick and convenient connectivity to one of Europe's greatest destinations, will be very popular with our passengers from Southampton and the wider Hampshire region."
"We are delighted to be entering into this cooperation with Air France and opening up connectivity to Europe's second biggest city for both business and leisure travellers and restoring direct access year-round to France." says Roger Hage, Commercial Director, Eastern Airways.
Fahmi Mahjoub, General Manager United Kingdom & Ireland, Air France/KLM says "This new cooperation between Air France and Eastern Airways is a very positive move and comes in response to the growing appetite for travel to Paris that we have noticed from all over the United Kingdom."
The one hour 25-minute service will be operated using one of Eastern Airways fleet of ATR-72 aircraft, which has a 72-seat capacity.
To book visit the Eastern Airways website.