Southampton Airport has welcomed yesterday's announcement from Chancellor Rishi Sunak that one of the UK's first Freeports will be based in the Solent.
One of eight to be created in the country, it is expected that the Freeport could support around 50,000 jobs across Hampshire and see more than £2 billion invested.
Southampton Airport has been a key Solent Freeport partner and contributed a significant area of land for commercial development use to help ensure the bid was successful.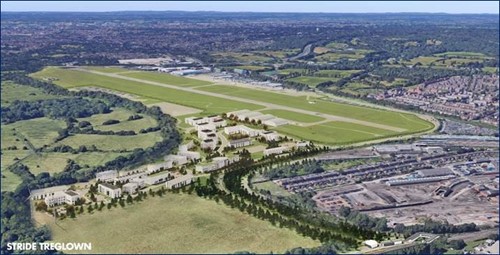 Steve Szalay, Operations Director at Southampton Airport commented on the Solent Freeport announcement: "We welcome the Chancellor's announcement on the creation of the Solent Freeport, which will play a key role in the economic recovery of our region by helping to create up to 52,000 jobs.
"We have been working closely with the Solent LEP on its bid as the airport is a vital component of the Freeport.
"We are optimistic about the pivotal role that we can play in repositioning and rebuilding the region, that is why we are calling on our councillors to approve the runway extension to ensure we are able to continue to connect the central south, nationally and internationally."
What this video on the Solent Freeport vision, or to find out more visit: solentlep.org.uk