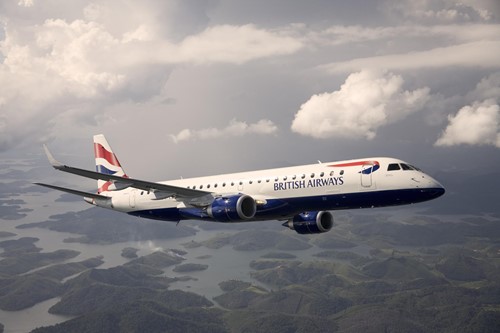 British Airways has added a new route to its Southampton Airport network operating to Dublin this summer.
Passengers will be able to fly from Southampton Airport to Dublin, capital of Ireland, and experience its rich history, cosmopolitan atmosphere along with many great independent shops, cafes and restaurants.
Last year BA CityFlyer launched an exciting new schedule from Southampton directly connecting England's south coast with popular holiday destinations in Portugal, Spain, Italy, Greece and France.
This latest route will run seasonally starting May 15 until October operating once a week.
Matt Hazelwood, Chief Commercial Officer AGS Airports Ltd, which owns and operates Southampton Airport said: "Last year was fantastic when we welcomed not only a host of new routes but a new airline to Southampton Airport.
"We were thrilled to see BA CityFlyer's routes take to the skies and with the addition of Dublin we are sure it will prove extremely popular this summer."
"BA's commitment to deliver connectivity for Southampton and the wider region to some of the most popular destinations in Portugal, Spain, Italy, Greece and France was very much welcomed by our passengers last year."